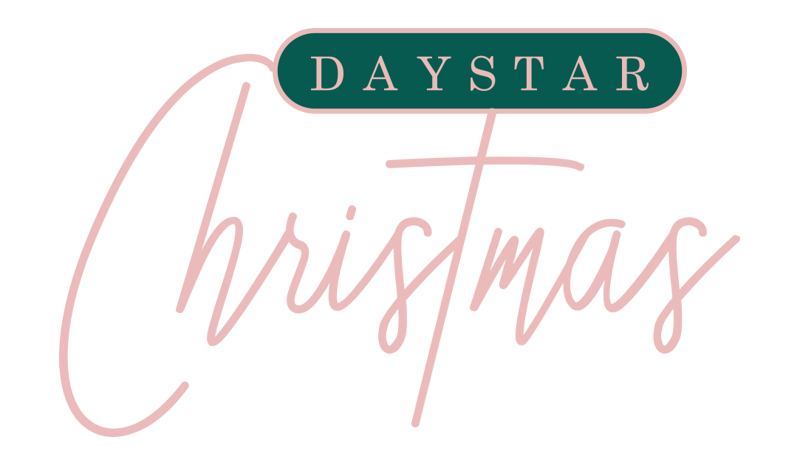 There's nothing quite like Christmas! It captures our hearts and ignites our imagination as we hear the story of how an eternal God stepped into time to save the world.

In John 3:16 the Bible tells us, "God so loved the world that He gave." But it was no ordinary gift—it was extravagant, forever altering the course of human history!

That gift would come in the form of a Savior, born to restore peace, beauty, and a divine connection to our Creator. His Name is Jesus! Through His life, death, and resurrection, we are made new. Forgiveness and grace are now freely available to everyone who calls upon His Name. So as you reflect on the meaning of Christmas this holiday season, remember God's extraordinary love in sending us the greatest gift of all—Jesus Christ!
Christmas at Daystar
We can't wait to welcome you to Daystar's 2023 Holiday Lights Display! Please take few moments to review the information below and plan your visit today.
Attractions
There's something for everyone at Daystar Christmas! In addition to over 2 million sparkling Christmas lights, you'll enjoy these fun activities for the whole family.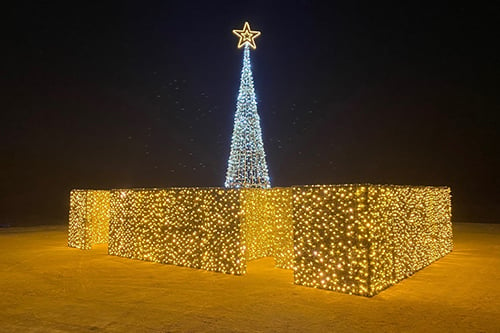 Christmas Light Maze
Wander through over 400 square feet of Christmas joy with the newly added Christmas Light Maze!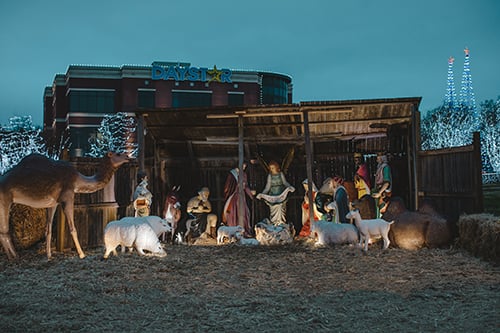 Life-Sized Nativity
Experience the indescribable joy of the birth of Jesus at the Life-Sized Nativity, including angels and camels.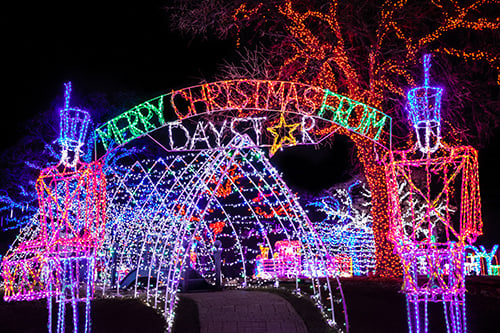 Christmas Town
Explore a whimsical world filled with your favorite holiday characters at kid-friendly Christmas Town.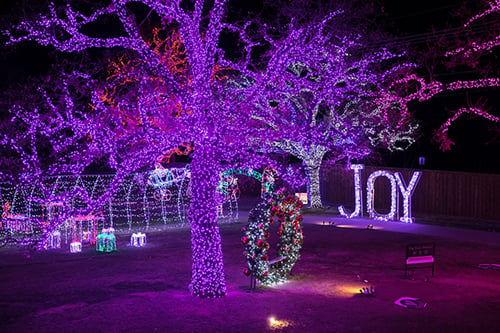 Interactive Displays
Make lasting memories to share with family and friends at the interactive 8-foot "JOY" sign and 9-foot lighted wreath, as well as the #DaystarChristmas display.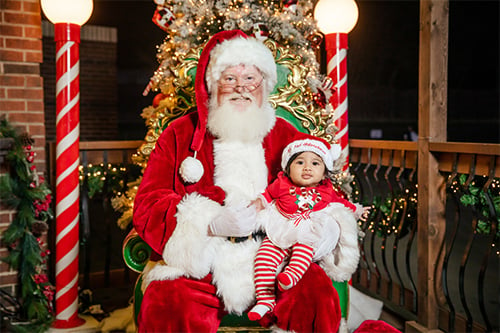 Photos with Santa
Capture the imagination of your child by meeting Santa Claus and posing for a picture taken by Daystar's professional photographer.
Memories
We hope you make Daystar Christmas part of your Christmas celebration! So come experience the real reason for the season and make cherished memories to last a lifetime. Then be sure to tag your photos with #DaystarChristmas so we can share in the fun!